3003 aluminium alloy plate is used as a new material for automotive lithium batteries. As we all know, new energy vehicles are an emerging technology field, and their development effectively alleviate the pollution problem of traditional fuel cars and alleviate the dilemma of the increasingly scarce oil resources. The implementation of new energy vehicles is imperative. More and more importance is attached to the development of electric automobile in many countries. Take China for example, the government has issued a series of measures supporting development of electric cars in the future years. At present, the popularity of new energy vehicles has not diminished, which can be described as the general trend of future automobile development.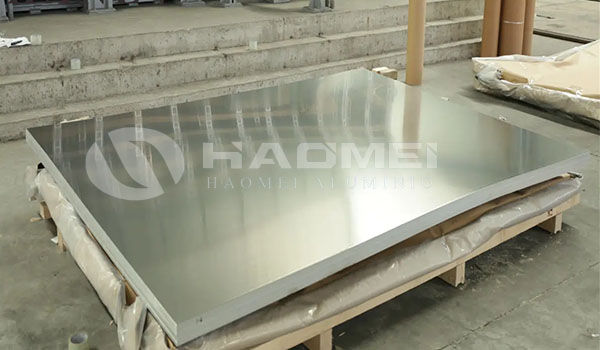 In order to increase the continuation mileage, new energy electric vehicles require a large number of lithium battery combination modules, each module is composed of several battery boxes, the weight of which account a lot for the whole battery weight. As result, lighter aluminium sheet plates become an inevitable choice for power battery packaging. The aluminum alloy power battery shell has a small density, increases the volume of the lithium battery, and has better safety performance and stability. The shell is made of 3003 aluminium plate sheet, which is easy to weld. The aluminum alloy battery shell made of 3003 aluminum plate has very good anti-sealing performance and compression resistance. As a package, it can better protect the internal electrode material and prevent the electrolyte leakage.
  With good formability, excellent corrosion resistance and weldability, the high-quality 3003 aluminium plate for sale is not only used for the battery shell, but for lightweight battery power battery shells, cookware, food storage devices, and transportation equipment Tanks, silos, metal sheet pressure vessels and pipes. In addition, food grade aluminum sheet 3003 is also popular.
  Haomei Aluminum has lithium battery 3003 aluminium alloy plate sheet for sale in the state of O / H14 with a thickness of about 0.3mm. As a manufacturer of aluminum plates and foils, Haomei has been deeply involved in the aluminum processing industry for more than three decades.Welcome to send inquiries!