Many materials used to be candidates for van flooring, and an aluminium checker plate sheet finally become one of the most popular one. Why, then, is it used for van flooring? What advantages does it have over other metal materials?
  1. Light in weight and energy saving
  Compared with traditional steel plates, alloy aluminum plates have the advantages of low density and light weight materials. An aluminium checker plate sheet for van flooring of the same specifications is much lighter than steel plates. This brings about many benefits. The reduction in body weight of a van can greatly reduce the fuel consumption of the whole truck, which means an extra load of goods and more income for the driver. This is an easily overlooked factor proving to be of great importance that influence van drivers' choice.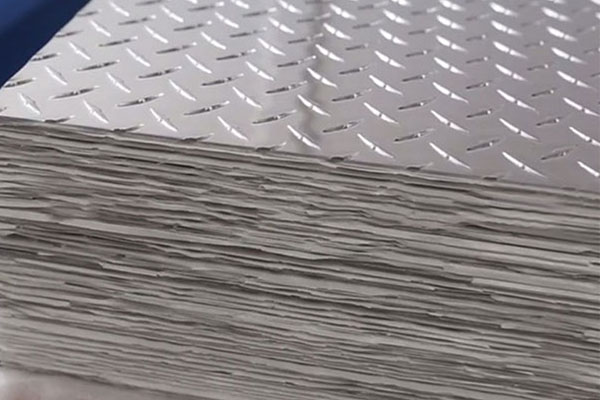 2. Corrosion resistant and long lasting
  An checker plate aluminium sheet has a strong corrosion resistance due to the addition of different alloy elements. 3005 aluminium sheets have manganese, 5052 magnesium and 6061 silicon and zinc. Compared with the traditional steel van flooring panels, the service life of embossed aluminium sheet panel is around ten times longer. The former lasts only three to five years, while the latter lingers as long as decades before being worn up, almost reaching the maximum service life of the van itself. This a great advantage, too.
  3. High recycling value
  Even the best products will have a limit value. The same is true for aluminium embossed sheet plates. However, compared with traditional steel plates, the recycling value of aluminum plate scrap is much higher , and the recycling rate can reach 80%. Aluminum sheet is highly environmentally friendly, which is also in line with the sustainable resource development strategy of the whole globe.
  4. Good anti-slip effect
  The key difference between an aluminium checker plate sheet and common aluminium sheets is that it has a raised pattern, which is both beautiful, elegant, and most importantly, slip resistant. Rough surface of van flooring substantially reduces the possibility of collision among goods packages during delivery and keeps the value of goods to the largest extent. The most frequently used van flooring aluminium sheets are five bar and diamond aluminum checker plates.