What is the price of 18mm 5052 aluminum plate per ton?
Aluminum plate: thickness 0.1mm–260mm; width 800mm–2200mm:5754 aluminum plate, 5083 aluminum plate;
Aluminum coil: thickness 0.10mm—-10mm; width 800mm—-1900mm
Special aluminum coil roll for anticorrosive and thermal insulation: 3003LF213A21 thickness 0.3-5.0; width 1000-1900
Aluminum diamond embossed aluminum coil:
1. five bar diamond aluminum / compass type: thickness 0.9-8.0; width: 800-12;
Aluminum alloy diamond aluminum plate can be used as a slip proof aluminum plate, which is affordable.
2. Classical orange peel diamond aluminum plate, variant orange peel diamond aluminum coil: thickness 0.01-3.0; width 800-1226; with 3003 series of anti-rust aluminum plate as the substrate, due to the particularity of the pattern has good thermal conductivity and heat dissipation performance, used in refrigeration equipment such as refrigerators, air conditioning and pipeline insulation.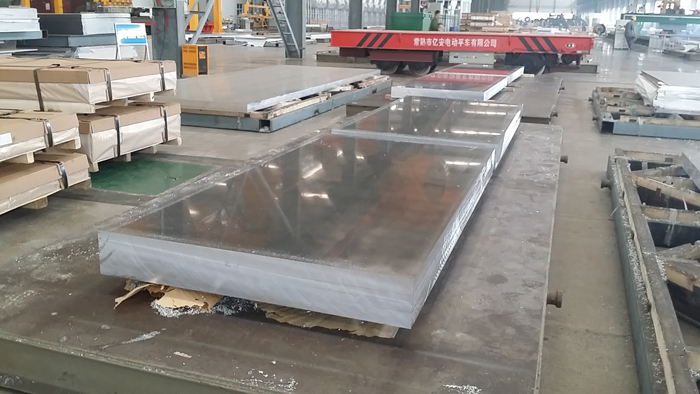 3. semicircle, thickness 0.1-1.0; width 800-1220
4. size diamond plate, thickness 0.1-2.0, width 800-1220
Color coated aluminum sheet, color coated aluminum coil:
1.Polyester spraying, fluorocarbon spraying/roller coating of various colors of color coated aluminum coil sheet, thickness 0.024-4.0 mm; width less than 1700, can be coated, bright color, excellent quality.
2. embossed color coated aluminum roll: mainly orange peel, diamond, diamond, beans, Samsung and other flower types.
Aluminum strip:
1. transformer special aluminum strip: 1060 thickness 0.3-4.0
2. aluminum plastic composite pipe aluminum strip: 8011 thickness 0.16-0.3
3. aluminum strip for cable cladding 80111060: thickness 0.12 ~ 0.20
Aluminum foil:
1. household foil: 8011 thickness 0.009 – 0.02
2. food soft packaging foil: 801112351145, thickness 0.009 – 0.023
3. air conditioning foil: 801130031100 thickness 0.07 – 0.25
Alloy aluminum tube, alloy aluminum bar: 1060, 2A12, 3003, 3A21, 5A02, 5052, 6061, 6063, 6A02
Forging Aluminum Alloy: Forging Aluminum disc, large diameter aluminum ring, aluminum alloy wheel.