3003 aluminium sheet metal is our commonly used alloy aluminum plate, which has good rust resistance and easy processing property. As a good material for cooking utensils, it must be treated properly on the surface before being handed over to cookware manufacturers.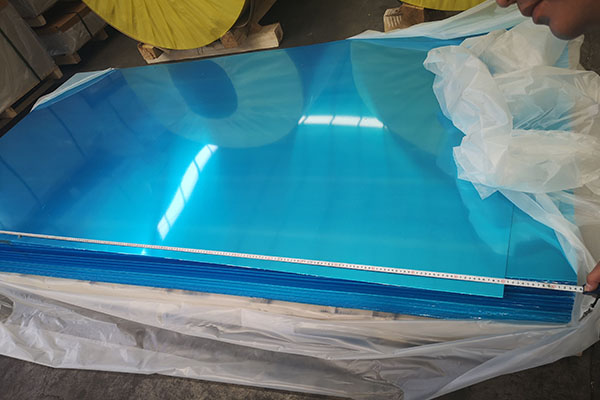 Regarding the treatment methods in product quality requirements, aluminium sheet or aluminum circle suppliers would perform oxidation treatment after pickling the 3003 aluminium sheet. When we make the rice cooker bile, the surface treatment method is generally pickling both surface, and then spraying one side and oxidizing the other. If a client does not have high requirements for the surface of the aluminum plate, we will do double-sided spraying after pickling after processing such as 3003 aluminum plate or aluminum disc stretching. For those customers who require high-quality products, we need to follow three steps: initial processing, pickling and then hard oxidation.
  All in all, the surface treatment of 3003 aluminium sheet metal for cookware is made up to the clients' specific needs. Haomei has manufacturing experience of two decades and a 12 years' exporting history. Our workshop is equipped with continuous rolling lines and full automatic aluminum circle cutting machine. We have built business relationship with clients from over 70 countries. Welcome to contact us for more information!