HAOMEI aluminium sheet/ plate is produced from its own cast slabs or continuous cast coils, rolled down to customised thickness, gauge and tolerances. Our hot rolled plates are durable and deliver long lasting performance. It has medium strength, good corrosion resistance, weldability and oxidation effect.
Aluminum sheets has a smooth, semi-shiny finish and is popular for many applications, including: used aluminium printing plates,fuel tanks, food & chemical handling, trailer siding & roofing, etc.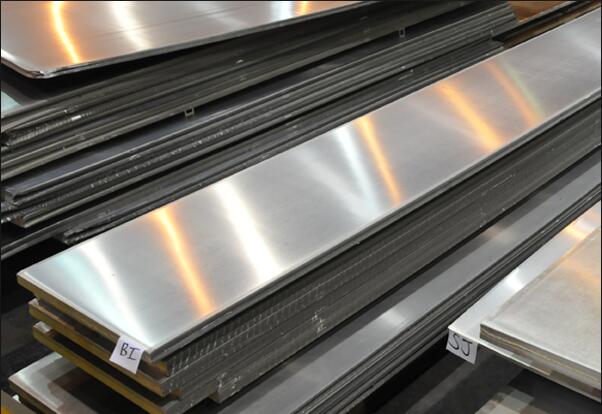 Painted Aluminum: 1100, 3003, 3105, 5005 and 5052 are just some of common alloys available in painted product. Painted aluminum is produced in a broad range of mechanical properties and the spectrum of finishes includes high durability exterior coatings, specialized epoxies, polyesters, textured polyesters, fluorocarbons and metallics as well as wash coat primers. Standard colours can be selected from or custom colour matching can be done to specification. Most coatings are available on one and two sides.
1100-0 is used primarily for spinning and deep drawing operations such as utensils, ornaments, etc.
1100-H14 and 3003-H14 are specification alloys used for general forming operations.
5005-H14 aluminium alloy plate similar in physical characteristics to 3003-H14 with superior corrosion resistance and a homogenous smooth surface finish suitable for anodizing. This alloy is suitable for curtain walls, decorative trim, control panel boxes and signs, etc.
5052-H32 and H34 aluminium alloy plate is a superior strength alloy of good forming qualities and is especially suited for Marine applications.
5083-H321 and H323 aluminium alloy plate is one alloy of different tempers that produces high weld joint efficiencies. It is used for tank work, heavy transport, etc., where its welded properties can be used to advantage
5454-H32 aluminium alloy plate is a sister alloy to 5083 with a lower rating to stress corrosion when functioning in the 150°F to 300°F range. Typical uses are truck dump bodies, tanker trucks, exhaust stacks, chemical handling tanks on vessels, etc.
6061-T6  aluminium alloy sheet is an excellent all purpose alloy, having high strength and good corrosion resistance. It is used for all structural applications such as mine cars, logging chutes, and ship construction.