Chequered aluminium sheet price 3mm 4mm 2mm 5mm ranges between $2200 to $2700 per metric ton. Regular alloys for aluminium chequered plates include 1100, 1060, 3003, 5052, 5754, 6061, 6082 and 6063. 1100 and 1060 are the cheapest, 3003, 5052 and 5754 more expensive, and 6061, 6063 and 6082 the most expensive. The price differences of these alloys derive from gaps in costs of raw materials and manufacturing processes of these alloys.
  In addition to alloys, chequered aluminium sheet price is also related to patterns. 3003 5 bar diamond aluminium plate usually costs less than 6061 ripple aluminium plates, for both 5 bar and diamond are among the most frequently applied patterns, and these can be produced in large quantities in a short period of time. On the other hand, ripple sheets prove to be rarer.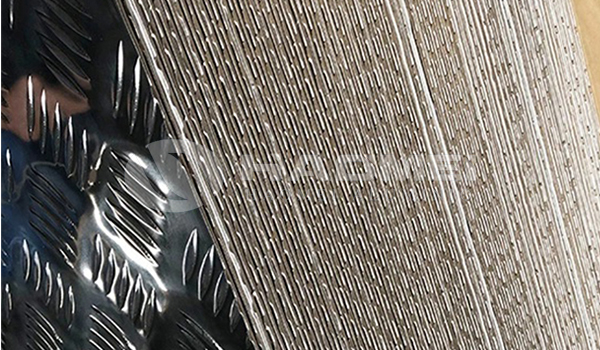 If you need the sheet to be polished or color coated, the price could be higher. Only clients using aluminium chequered plates for special purposes have such demands. For example, polished checkered aluminium sheets can be used as truck compartment panels, and coated diamond aluminium plate as a packaging material for high-end products.
  Thickness influences the chequered aluminium sheet price, too. Therefore, prices for 1mm, 2mm, 3mm, 4mm, 5mm and 6mm plates are different. If you need a specific price, you should tell your supplier about the grade, pattern, thickness, width and application you need, or else it's really hard to give you a suitable offer.